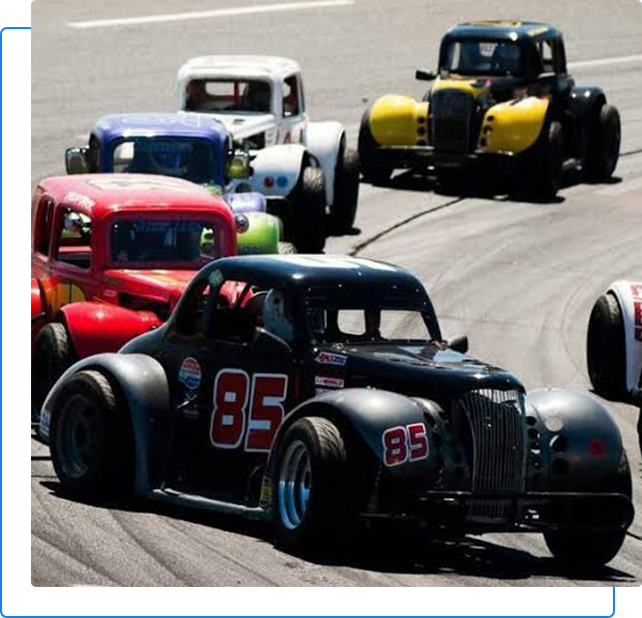 Why Us
We're revolutionizing how people buy Legend and Bandolero cars and parts.
Largest parts inventory in the country
Dedicated parts professionals
Unparalleled knowledge and response time
Most wide spread sub dealer network to get you parts fast
Official INEX US Legend and Bandolero Dealer for Iowa and Wisconsin
WE LOVE THIS STUFF
Testimonials
The goal of homeowners who choose us? Simply to get organized. Read and watch real stories of homes and lives simplified with Beyond the Closet. Each space designed with their belongings, space, and budget in mind.
Jerad Summers
I had a couple issues with shipping, I reached out to Kevin, and he got everything figured out and got my entire order placed, shipped out and on its way!! The guys there work hard for their customers, and I greatly appreciate the customer service!! They answered all my questions, and were very sincere, definitely recommend these guys, and they will have my future business as well!!
Colton Crocker
Outstanding customer service! I thought my package never got delivered, I reached out explain my situation and within the hour Kevin called me and told me he was on top of it! Can't thank them enough!
Lucas Stevenson
These guys were awesome! Ran into a issue on track and wrecked, they had all the parts needed to repair the car and get it back on the track, and even lent a hand to help get it fixed! Was our first time dealing with Legends Direct and was a great experience. Thank you again for all your help!
Include a favorite customer quote or feedback here.
Mary Alice
Incredible communication, crazy fast shipping AND surprise Tootsie rolls with our order!! (driver was pretty excited to find those with his parts)Absolutely will be recommending to other Teams & will continue to get our business
Julie Murphy-fiedler
In the last 2 weeks we have order parts and have received them or picked them up within 1 week awesome response and service highly recommend them. thanks legends direct
Marty Dixon
Kevin has been working with me for a few weeks now. Always willing to help and answer all my questions. If you have questions or need parts I highly recommend giving him a call at Legends.Direct!
Trystian Lefave
definitely recommend going to Legends.Direct for all your legend needs fast responses and always willing to help out 5/5 stars
Bill Ryan
I approached Legends Direct in April of '21, interested in buying a Legends car and stepping into circle track racing. While I waited for the car to be delivered, they cheerfully answered a few hundred questions, 80% of them or better being dumb. After I took delivery(I might add that they hauled the car several hours to the track for me that day), they did a great job of support if I ever had any questions about racing - and any parts needs were met in a convenient and timely manner.Highly recommended, wonderful experience all around and they have some great and friendly people.
Speed Shop
7905 Tower Terrace Rd, Cedar Rapids, IA 52411
Mon - Fri - 9pm - 6pm
Saturday - Call
Sunday - Call
PH: 319-226-3900 anytime
Always available by appointment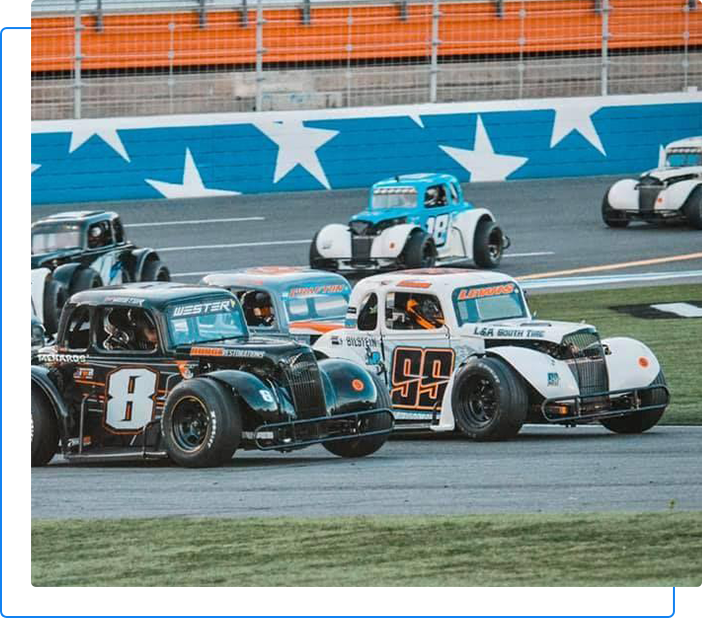 Follow Along + Subscribe
Be the first to hear about exclusive offers and latest updates!